Hi guys, Victoria here! I'm going to be participating in a meme called Shelf Control, hosted by the lovely Bookshelf Fantasies. It's all about those books we own, but haven't got around to reading yet
My pick this week is a book of poetry, called Dating Down. Here's the blurb from Goodreads;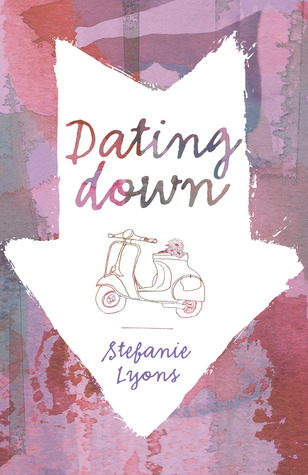 When a good girl falls for a bad boy
She thought she loved him. She thought she could change him. She thought if she just believed in him enough, his cheating and his drugs and his lying would stop, and she'd be his and he'd be hers and they'd love each other forever.
But for Samantha Henderson, X-the boy she will not name-is trouble. He's older, edgier, bohemian . . . and when he starts paying attention to Sam, she can't resist him. Samantha's family and friends try to warn her, but still she stays with him, risking her future and everything that really matters.
As moody and vivid as it is captivating, Dating Down is told in scenes and bursts of poetry that create a story filled with hurt, healing, and hope.
Where I got it: I actually got is an an ARC thanks to … in Arizona
When I got it: At the farewell dinner on my exchange to American in July/August. I'll admit, it did cheer me up a bit!
Why I want to read it: I've never read any poetry outside of school! Which is actually a bit embarassing… I think a free book is a great place to start
So, there's my post for this week! Let me know your thoughts – do you participate in Shelf Control? Have you read this book?
~Victoria